Who We Are
About McCombs & Associates
As owner and president of Fresno, California based McCombs & Associates, Sue McCombs brings over 25 years of human resource management experience to her firm. McCombs is adept in assisting with human resource performance management, outplacement, human resource consulting, training and development services and career counseling for individuals. McCombs successfully works with numerous clients ranging from Fortune 500 corporations to small businesses in a wide array of industries, as well as individuals.
McCombs is a poised and self-confident leader. Upon meeting her, one discovers that she has a professional, yet sincere, concern for every corporation and individual with whom she interacts. Sue is a popular seminar and workshop leader who continues to create and facilitate unique, hands-on, informative workshops and seminars. McCombs is committed to living out her company's mission of providing professional assistance and support to maximize individual and organizational performance. She and her staff share an enthusiasm for and a commitment to supporting the goals and objectives of their clients.
Founded in 1989, McCombs and Associates gained rapid recognition for developing and operating the first and only full-service outplacement facility in the Central San Joaquin Valley. Utilizing her Organizational Development education, Sue has grown McCombs & Associates into a well-respected consulting firm assisting companies throughout the nation in addressing leadership, process improvement and change management issues. McCombs & Associates continues to assist companies in discovering unique and creative methods to tap into the power of their employees. McCombs also assists individuals with career/life planning and job search techniques. Utilizing her experience, expertise and sensitivity, Sue has assisted thousands in identifying and achieving their personal career goals.
Sue McCombs has a deep interest and concern for her profession and her community. Her interest is evident through her involvement in various human resource and career development organizations throughout the Central San Joaquin Valley and State. Sue actively participates in numerous professional and community organizations: Central California Society of Human Resource Management, Fresno County Employer Advisory Council and Central California Employment Round Table. Sue is also the founder of Suiting Up for Success. The U.S. Small Business Administration honored Sue with the Central California Women in Business Advocate of the Year Award for 2004. Sue has also received the Business Professional of the Year award for 2002; the Top Ten Business Professional Women of the Year Award in 2001 and the California State Council of the Society of Human Resource, Distinguished Leader Award in 2000. McCombs & Associates received the Fresno Compact Business/Education Partner Award for 2001 and the distinguished Central California Excellence in Business Award in the small business category in 1999.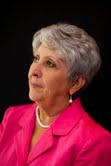 Sue McCombs

President
"More and more companies are realizing that performance, quality and success lie in their greatest asset – their employees. We serve as a business resource and catalyst for optimum results by delivering customized management and human resource strategies."